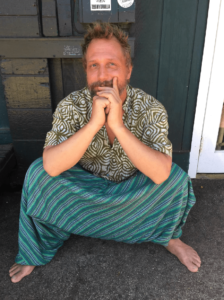 About Me:
I am an artist, counselor, educator, and group facilitator based in Davis California. I've served as faculty at Interchange Counseling Institute, on the board of Directors for New Dance Company, and am the founder of Wildish Work. I delight in a wide range of roles from lead to support, technical to expressive. My mission is to enrich people's lives (myself included) by deepening our access to empathy, creative expression, authenticity, and divergent (out-of-the-box) thinking.
CLARIFICATION: MFA (Master of Fine Arts) is NOT related to MFT (Marriage and Family Therapist)

Counseling Background:
Click here to read my bio at Psychology Today Online
Current: Founder/practitioner, Wildish Work
2016-2017: Founder/practitioner, Wildish Dance (drop-in spiritual movement practice)
2014-2015: Co-facilitator, Relationships that Work for Us (a free, ongoing, drop-in group)
Ongoing: training in counseling-related areas including emotionally focused therapy, shamanism, process work, drama therapy, men's issues, suicidal ideation
2013: Faculty member, Interchange Counseling Institute
2012: Graduate, Interchange Counseling Institute
2001-2007: Co-counselor and mentor, Santa Cruz
1998-2003: Mentor and counselor for at-risk teens and youth (group homes, foster care, work-study)
2003: Life Coach training
2001: Re-Evaluation Co-Counseling training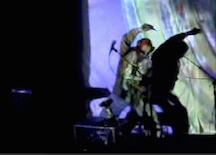 Art Background:
I've got one life-long romance with the arts, and another empowering creative expression in the world.
I serve as a consultant, mentor, teacher, and coach for non-artists, professional artists, art educators, and folks who want to think more creatively. I experience art as a wild process, a voicing of the unspeakable, and a profound journey in itself, regardless of the end product. Simultaneously, I value getting recognized by the art industry and academia. This attachment offers a wellspring of suffering and glee, so I struggle with it, and have begun to dance with it.
Since the 1980's, I have been on both sides of canvas, camera, light board, and mixing board. I use and teach a variety of media, including visual art, performance art, dance improv, and sound arts. "Intermedia" most closely describes my work: exploring multiple disciplines simultaneously e.g. dance + painting, or sculpture + sound art + poetry, often in collaboration with other artists. My students range from at-risk youth with little art background to professional artists of all ages.
Having been raised by a wild-born artist mother and a fiercely self-driven father, the idea of art school was initially counter-intuitive to me. I left university for some years to woo my muse and explore my relationship with art. When I felt I could maintain my artistic vision in an academic setting, I went back and finished my BA in Intermedia Art (art by any medium necessary), and later earned an MFA in Digital Art + New Media (media that are not traditionally thought of as art) at the University of California Santa Cruz.
My performance art is often dream-like, darkly humorous, and audience-inclusive. Chance processes, improvisation, ritual practice, and traditional media combine to create a sense of the non-ordinary and foster temporary community. I have performed with, among others, the Tandy Beal Dance Company, Stockton Ballet, New Dance Company, Stockton Delta Dance Company, Euphorah, and Loki Rhythm. A few of my soundscapes have gone off-Broadway, into film festivals, and out of the country, supporting the performances of friends and collaborators.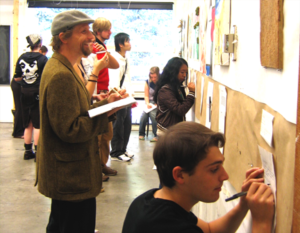 Art Mentoring Background:
Current: Art Mentor/Creativity Coach, Wildish Work
1987-Current: Workshop Producer for students ranging from non-artists to professional artists
2012: Art Director, Sacramento Boys and Girls Club
1994-2012: Course Consultant for University courses in Visual Art, Dance, and Theater
2007: Technical Director/Stage Manager for Theater, Camp Starlight
2006: Master of Fine Arts in Digital Art + New Media
2004-2007: Course Assistant in arts, education and theater, University of Santa Cruz California
2002-2003: Mural Supervisor, work-study trainer
2002: CBEST certification
2002: Art teacher, elementary after-school program
2001: Bachelor of Arts in Intermedia Art, performance and electronic music emphasis, University of Santa Cruz, California
2000: ArtsBridge Resident Instructor , UCSC, Renaissance High School
1998: Art Program Director
Click here to read what past clients have to say or click here to experience Wildish Work for yourself.