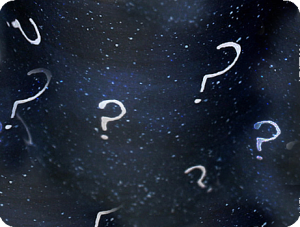 FAQ
Q: I don't live near Davis or Sacramento. How can I work with you?
A:
 Skype and phone sessions. They are highly effective, and some clients prefer sessioning from home. You can
try it out
for free and see if it works for you.

Q: Are you a therapist?
A: No. I don't diagnose or treat disorders. I am a counselor, mentor, and life coach. Some of the methods I use are similar to therapy, like active listening and sand tray work, and many are out of the realm of a typical therapy session, e.g. walking sessions and "time-travel" to speak with your older, wiser self.

Q: How do I know if Wildish Work is a good fit for me?
A: I've found that trust is the key factor in effective counseling relationships. Without it, it's really hard to work on the core issues that hold us back from being our profoundly bigger, happier selves. Poke around the site a bit, check out my Psychology Today profile. If you are drawn to do your own Wildish Work, set up a free first session. If my approach works for you, book your next session. If Wildish Work isn't a good fit, I can help you locate resources and counselors who are.

Q: Why is my first session free?
A: Finding a counselor, coach, or art mentor is a significant investment on your part, and it is in everybody's best interest that you find a good fit.  A free "try before you buy" session is both altruistic (I believe in my work, want to share it, and want you to get what you are looking for) and sound business practice; with no cost and no obligation, skeptical folks are more likely to try it out, and Wildish Work is very good stuff.

Q: How do you determine sliding scale?
A: My sliding scale clients self-determine what they can afford within a set range. Your rate is flexible. On days when you do well financially, you can pay more than on days when you are struggling financially. A simple way to determine what you can afford is this: After paying for your session, you should still be able to take yourself out to the movies or to a meal on the weekend.

Q: How often do clients usually come in?
A: I usually see clients on a weekly basis. Sometimes we do short-term intensive work with longer sessions or more frequency, for instance if a client is in crisis or has a major project they want support with. I see some clients every other week, though I generally find biweekly sessions are less efficient in helping people make significant changes. Groups are different. We might meet once a month for three months, or once a day for a week. It's mostly up to you as a client to find what best serves you.

Q: What is your cancellation policy?
A: Please cancel or reschedule at least 24 hours before our scheduled session to avoid paying for the full session.
Emergency situations (sudden illness etc.) are excepted.

Q: How do I cancel or reschedule?
A: If you booked an appointment through the appointment page, you should be able to cancel or reschedule through a link in your confirmation email. If you lost the email, text me directly.
If you have made arrangements to create a recurring booking, please text me directly.

Have a question that wasn't answered here? Feel free to contact me directly.
Click here to read what past clients have to say or click here to experience Wildish Work for yourself.