Begins January 2020
Men and folks on the masculine spectrum, take a deep dive into your personal transformation.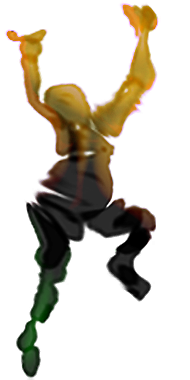 Six months. Five day-long immersions.
One Weekend Retreat in Point Reyes.
Weekly deep dives with fellow Heartshop participants.
You'll learn:
• Comfort in your own skin
(at work and at home)
• Comfort with discomfort
• True, norm-challenging camaraderie
• Bonds that could last a lifetime
• Deeper access to your emotions
• Ease with authentic expression
• Ease with intimacy
• A ton more (see below)
We are up to big good: Radical connection that opens your heart in ways you cannot even guess at. Are you ready to shed your armor, co-create a safe and nurturing experience for yourself and a band of folks you may be close with for the rest of your life? (You don't have to be ready). Are you willing? (You must be willing).
This intensive invites good-hearted folks with diverse experiences to grow together in our
simple. shared humanity: our honest fears, hopes, care, and judgments, as the first step
towards loving ourselves and each other more fully.
The result is liberating.

Overview:
Each day will be packed with practice in self-reflection, creativity, intuition, clear
communication, empathy, responsible leadership, group dynamics, and
co-counseling techniques. In addition, each meeting has its own deep focus.
These dates are for the current Heartshop. Topics will be similar in the January group.
May 25: Threshold: Liminality, the Unknown
June 22: Shadow, Vulnerability
July 27:* Sex, Sensuality, Competition
August 24:* How to Hear Your Calling/s
September 28:* Power vs Empower, Being of Service
October 26: Grief, Death, Integration
*Weekend overnight retreat on one of these months
Financial Incentives:
Real diversity is a gift, and rampant growth happens in non-homogeneous environments. If you resonate with one or more of these… uh… categories, please feel extra encouraged and supported to jump into the Heartshop!

Financial Need
Person of Color
Veteran
LGBTQIAA/SGL
Actively doing Social Justice Work
18-24 Years Old
Disabled
Testimonials:
leaf has a way of really seeing each person he works with.
Through his acknowledgment of other's strengths, he also tends to bring out the best qualities in those around him.
A true collaborator at heart, leaf brings an attentive & alert quality to the room, mixed with a mischievous sense of play that sparks rebellion in the greatest sense of that word (ie: the ultimate creativity).
Krista DeNio, Executive and Artistic Director, Earthdance Art and Dance Center

When I was in class with leaf, the feeling in the room was always much different than other classes...
there was an amazing energy where anyone could speak their truth and be heard out... he made it so that we all taught each other, versus all the material coming from a single source. Leafs teaching changed the way that I thought about how classes could and should be conducted.
Isaac N, undergrad, UCSC

leaf honors the sacredness in all situations, things and beings and lives his life with integrity.

He is genuinely appreciative and grateful for life and all it offers and has a deep respect for nature... Because of his honest, sincere, respectful nature, people immediately feel at ease and trust him. He sees all people as equal, independent of their ethnic or religious background; he honors treats people of all ages as individuals. He is a unique and exceptional type of leader. He has a way of commanding the role of director/leader/teacher/facilitator with passion, confidence, and power, while at the same time seeming almost invisible in the process. The participants feel empowered as co-leaders and collaborators with him, rather than simply followers.
Deanna Hunt, Faculty, UOP